Children's Day Celebration!
Children's Day is celebrated on Friday, the first week of October to mark the celebration of childhood as well as to raise awareness on some of the issues the children have to face.
Read more
Collaboration with the Community on the Roving Exhibits by HPB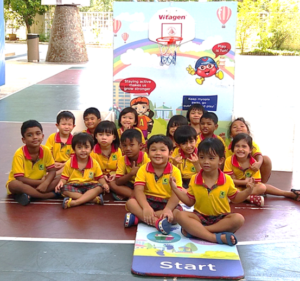 Schools are critical platforms for engaging children in the formation of healthy habits and as part of our move to nurture and support healthy habits in our young nations, Fengshan childcare has collaborated...
Read more
3 Cheers 4 Teachers & Staff @ Chows Group
In recognition of our teachers' passion and professionalism as well as appreciation of our staff by what they do everyday to strengthen the foundation and shape the life course of our children, a special treat was...
Read more